I'm in San Mateo, by myself (until
tomorrow
) Hurry Alicia!!! ...
lol
... and have been enjoying the beautiful view from my room ... of the water ... I love calm scenery and large bodies of water ...
ironically
, I can't swim ... :/ ...
But ... I picked up a People magazine today ... and I've been a sucker for weight loss success stories. Since I was 11 ... I have collected crates and crates worth of magazines ... with "Before & After" cover stories (obsessive, much? ... maybe ...
lol
) ... I came across Stacie
Guines
in the
"They Lost Half Their Size"
section ... What I love most about these specific stories is that their accomplishments in losing weight came from lifestyle changes ... no surgery, no pills, no fads ... just will ...
commitment
... and right choices ... her story is below ...
:)
Stacie

Guines

~186lbs Lost
People.com Gallery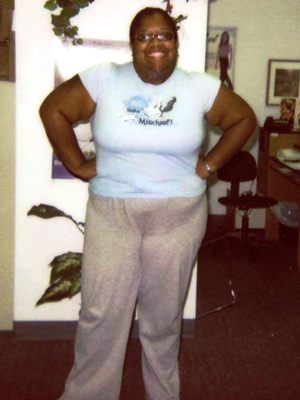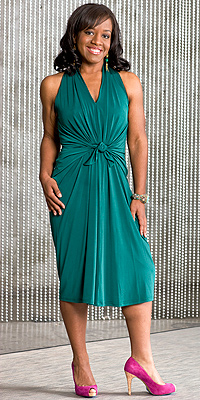 ... from 340lbs (2005) to 154lbs (2009)
The Chattanooga, Tenn., teacher, 27, says her eating affected her behavior. "I dated a guy in high school and always ate like a bird around him, because I didn't want him to see me eating – but then I'd binge later. At holiday parties, I'd hit the buffet, then mingle with different people so I could pretend I hadn't eaten yet and could go get more food. I was in denial. At 22, I topped 300 lbs. and my doctor became concerned; I have diabetes and high blood pressure in my family," says

Guines

, now 27, "I decided enough is enough, and a friend who had also struggled with her weight convinced me to do L.A. Weight Loss together. It took time getting used to foods I hadn't eaten, like asparagus, but I have a new passion for broccoli! And seeing the weight come off made it easy to stick to. So now when I go to parties, I eat beforehand!"

Here's a Video of
"How They Did It"
... a mini-doc of all featured in the article ... including Stacie ...
Here's a link to the Video of the
Interview
with Meredith Vieira on NBC's Today Show.
~*~
~PC